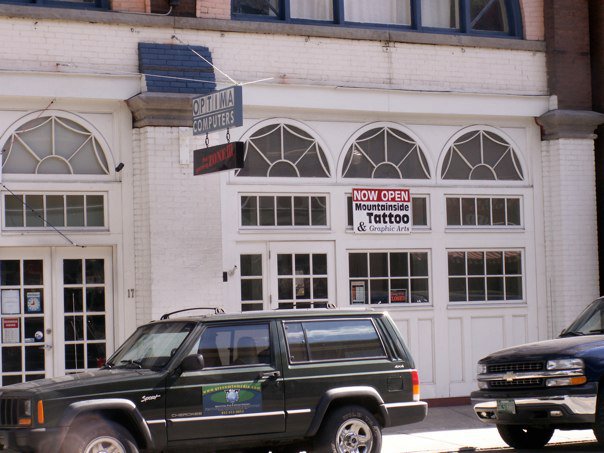 Mountainside Tattoo & Piercing opened it's doors in August 2006 in downtown Bellows Falls Vermont situated in the right side of the original fire station for the town.
Borrowing a some money from of of his bosses at the News paper where Alexander Lawrence also worked because he was short on the security deposit for the space, he was able to pull together a banner to let people know he was now open and ready for business.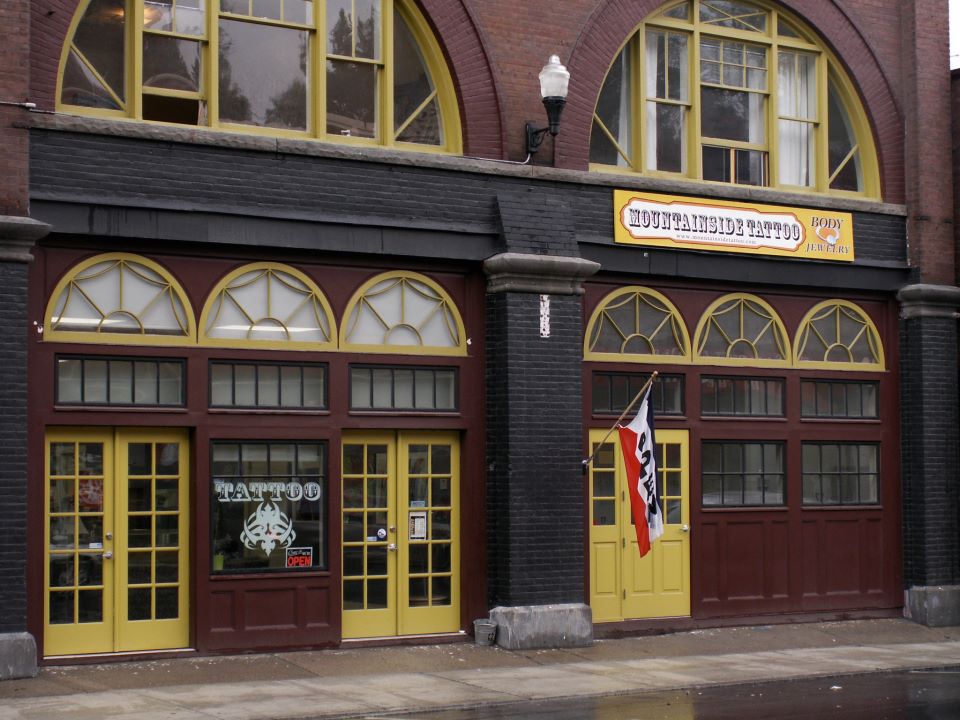 Having to have client sit on folding card table chairs while being tattooed didn't sit right with Alex and he was always looking for opportunities to expand the studio, to make it as professional, clean and comfortable as possible. So when Optima Computers closed after a couple months Alex spoke to the landlord and switched to the bigger more exposed brighter space for a few hundred more a month. Eventually the landlord had the front of the building painted and along with a professional sign, the place was really starting to come together.
After 7 years renting the old fire station, we purchased the old "purple building" in the square and remodeled it.